About Our Dental Office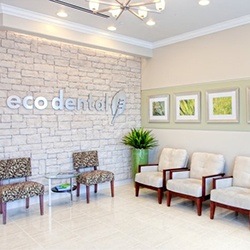 At Eco Dental, we like to take dental care to a whole new level. Not only will we make sure your teeth are as beautiful and healthy as they can be, but we'll also make sure you have a wonderful experience every time you come to see us. Our team is warm and friendly, and Dr. Danny Nguyen and Dr. Cindy Hua are both highly-experienced and caring professionals who will take all the time you need so you can completely understand every aspect of your dental care. Thanks to our entire team, we're able to offer you a comprehensive variety of dental services, meaning that if you come to see us, we'll always be able to help you. Plus, as our name implies, we work hard to care for the planet as well. Between your smile, your well-being, and the planet, we provide a level of care scarcely seen at other dental practices, and that's exactly why our patients love us. We can't wait to show you what this level of care can do for your smile, so be sure to contact our office today for an appointment.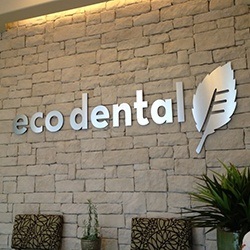 2 Convenient Locations
Eco Dental has two conveniently located offices in Sugar Land and Pearland, TX. Both have been serving Southeast Texas families for years, and both offer the same array of services and treatments. No matter which office you choose to go to, you'll always leave with a healthy smile and a happy heart. Our Sugarland Practice is located right off of Hwy 69 close to Brooks Lake, and our Pearland office is just off of 288 near the corner of Broadway St. and Business Center Dr.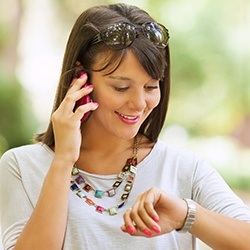 Never Miss Work Or School
We're open early, late, and even on Saturdays! So many people have trouble getting to the dentist because they're constantly busy with work and family. We have families of our own, so we perfectly understand how busy your schedule can be. This is why our hours are specially designed so that you never have to miss work and your children never have to miss a minute of school. When it's time for your family to take care of their teeth, we'll make it as easy as possible for you to come see us.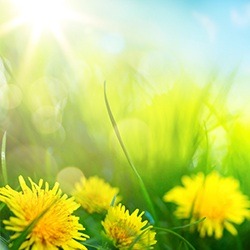 Environmentally Friendly
We take our impact on the environment very seriously, which is why, every day, our team makes an effort to continually reduce our carbon footprint. Thanks to digital x-rays and patient charts, we're practically a paperless practice, and we hope to be completely paperless in the near future. We also use recycled materials whenever we can, which includes our own carpet! Plus, we only use low-VOC paint on our walls and Sani-Treet Green hospital-grade cleanser. We even provide eco-friendly goodie bags to all of our patients!