Porcelain Veneers - Sugar Land, TX
Make Smile Flaws Disappear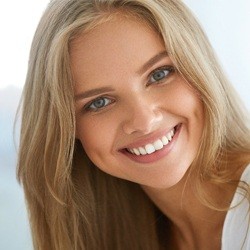 Do you have several flaws in your smile that you wish you could just cover up for good? If so, you're ready to explore the possibility of getting porcelain veneers in Sugar Land! Dental veneers crafted from high-quality dental porcelain can help you cover those pesky imperfections for years to come, helping you to achieve the smile of your dreams.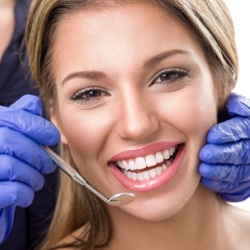 Get to Know Porcelain Veneers
Porcelain veneers have been a tried and true way to quickly transform a smile with flaws into the Hollywood smile that everyone wants. Highly customizable, the dental experts here at Eco Dental can help you achieve just the look you're hoping for.
Porcelain veneers are good for correcting the following issues in the front teeth, or those imperfections that show as soon as you smile, like:
Chips or cracks in teeth
Misaligned teeth
Gapped teeth
Deeply set teeth stains
Oddly shaped teeth
Patients who are committed to excellent oral health are the ideal candidates, as it takes a healthy smile to support dental veneers.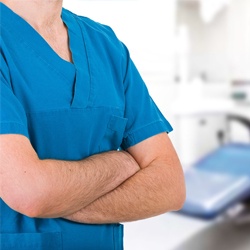 Getting Porcelain Veneers
You can expect to visit Eco Dental twice to have your porcelain veneers process completed.
The first dental visit is for us to discuss your smile goals. It can help to bring in photos of what you do and don't want your smile to look like for this initial appointment. Before you leave, your dentist will prepare your teeth by buffing a bit of the enamel to make room for the new veneers. Then, they will apply temporary veneers to wear until your next appointment.
Next, your dentist will trust a local dental lab to create your customized veneers based on the details provided. Once your veneers are ready, you'll come back to our office for the second appointment and final placement. And after this final visit, you'll leave our office with a brand new looking smile!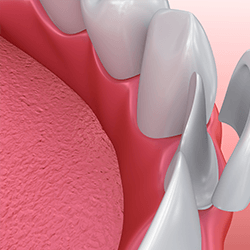 Keep Your Veneers for Years to Come
You'll be happy to know caring for your new smile isn't much different now than it was with your natural teeth. You'll simply need to continue brushing and flossing your teeth as you normally would. Plus, you'll need to be sure to schedule and keep all your regular dental appointments for appropriate veneer maintenance from a professional.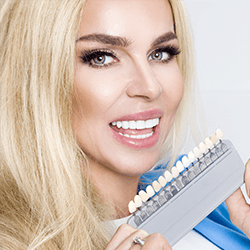 Contact Us to Schedule an Appointment Today!
Are you interested in improving your smile with the instant results of porcelain veneers? Don't wait to get started on your new, beautiful teeth when you have a whole office that is more than happy to serve you now! We will thoroughly discuss this option as well as our other offerings in cosmetic dentistry to help you make the very best decision for your smile. Feel free to contact our friendly office team to schedule your consultation today.