Dental Implants — Sugar Land, TX
Replace Missing Teeth with Ease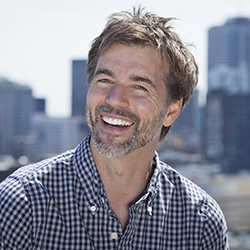 Missing teeth can be a real burden. They can make you self-conscious about your smile, and in many cases, they can even prevent you from enjoying your favorite foods. In fact, people with missing teeth are also more susceptible to periodontal (gum) disease , which can actually cause even more tooth loss! For people looking for a permanent solution, dental implants in Sugar Land are the answer. They provide the best when it comes to strength, durability, AND aesthetics when compared to any other tooth replacement. Dr. Danny Nguyen , Dr. Cindy Hua , and our team are constantly amazed at the results they can achieve with dental implants, and we're sure you will be too. If you'd like to learn more about this tooth-replacement solution, continue reading or give our office a call today!
Why Choose Eco Dental for Dental Implants?
State-of-the-Art Dental Technology
Partnered with Local Specialists
CareCredit Financing Available
What Are Dental Implants?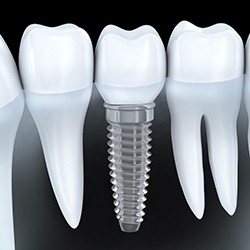 A dental implant is a titanium (or zirconia) post that's surgically inserted into the jawbone to replace the entire structure of a missing tooth, from the root up to the chewing surface. The implant will fuse to the surrounding bone tissue via a natural process known as osseointegration, providing the jawbone with blood flow and stimulation to prevent its deterioration. Once a few months have passed, a small connector piece known as an abutment will be attached to the post. Its sole purpose is to hold a custom-crafted restoration in place (i.e., crown, bridge, denture). This modern tooth loss solution is the only one capable of making your smile look, feel, and function just like new!
The 4 Step Dental Implant Process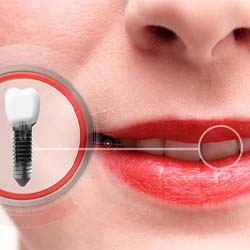 Now, you have several options to replace your missing teeth. Besides traditional treatments like bridges or dentures, you may have also heard of dental implants in Sugar Land. They are the most successful option to treat tooth loss because of the unique process used to replace both the root and the crown. Your journey to a complete smile will require a multi-step treatment process, but there is no need to worry. Here is what you can expect when rebuilding your smile!
Benefits of Dental Implants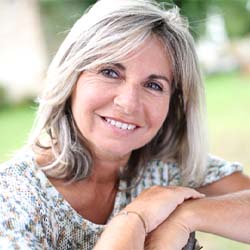 Dental implants in Sugar Land are one of the latest restorative treatments provided by dentists. The reason they come so highly recommended by professionals and patients alike is because they provide a laundry list of unique benefits. Whether you're missing a single tooth or all of them, Dr. Nguyen and Dr. Hua can help transform and repair your mouth to make it fully functioning again. To learn more about how dental implants can improve your quality of life, continue reading!
Who Dental Implants Can Help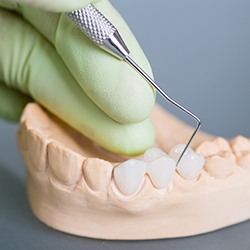 The reason dental implants are so special is because they actually replace the entire structure of your tooth, both above AND below the gum line. This is what gives them extra stability, and it also provides your jaw with essential support that will help maintain your facial shape for years to come. We can use several dental implants to replace any number of teeth using a custom-made crown, bridge, or denture.
Understanding the Cost of Dental Implants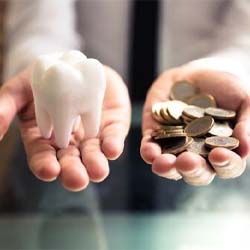 As the most preferred solution for tooth loss, you can rest assured that you are making a wise decision by investing in an option that closely mimics your natural teeth. While you are excited to get started, it is normal to be concerned about the cost of dental implants in Sugar Land. There are various factors that influence the amount you can expect to pay for each phase of your treatment. We'll provide you with a custom estimate and discuss your payment options to ensure nothing stands in your way of a beautiful, functional smile.
Dental Implant FAQs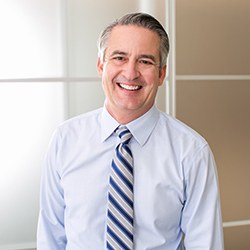 Do you want to know more about rebuilding your smile with dental implants? For your convenience, we've gathered some of the most frequently asked questions we receive about this state-of-the-art tooth replacement treatment. If you don't see the answer you're looking for, feel free to contact your talented dental team at Eco Dental and we'll be happy to help!