KöR® At-Home Teeth Whitening – Sugar Land, TX
The Trusted, Reliable, & Fast Way to Brighten Your Smile
At EcoDental, we strive to offer the latest dental treatments and technology to provide our patients with priceless, exquisite results that are long-lasting. Instead of throwing hundreds of dollars away on store-bought teeth whitening kits that are likely to cause oral irritation and other issues, you can choose KöR teeth whitening in Sugar Land. It's one of the most effective treatments in existence and uses unique and safe products to provide beautiful results in the comfort of your own home. To learn if our professional at-home treatment can help you, schedule a consultation today!
What is KöR Take-Home Teeth Whitening?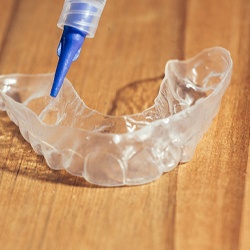 The KöR teeth whitening system was highly tested and researched for long periods of time before it became offered in dental offices around the world, assuring it was safe and effective for patients. Using peroxide whitening gels and customized trays, the KöR take-home method is able to deliver fast and optimal results. These ingredients are kept refrigerated and sealed until they're meant to be used, resulting in maximum effectiveness once they're placed on your teeth.
Another great benefit of professional teeth whitening in Sugar Land is that our gels contain a special blend of ingredients that eliminate any dental sensitivity that patients often experience when they use store-bought kits. Additionally, your at-home whitening trays will be custom-fitted to your mouth to ensure that the gel evenly and sufficiently coats the surface of your teeth for the best-looking results.
Benefits of Professional At-Home Teeth Whitening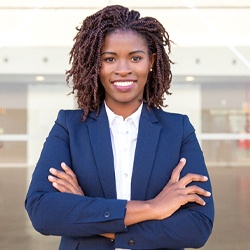 Many people wonder why they should visit their cosmetic dentist in Sugar Land for professional teeth whitening when they can just go to their local department store and purchase a kit off the shelves. Unfortunately, many people aren't aware that the ingredients found in these products aren't always safe for your teeth and gums, and they often cause irritation and oral sores. When you get a professional KöR teeth whitening kit, you'll be able to rest-assured that it is safe and highly effective. Here are some additional advantages of choosing professional treatment:
Custom-fitted whitening trays keep saliva out while holding the whitening gel around your teeth.
KöR system whitening kits can work for up to six hours, instead of conventional trays that are effective for about a half-hour.
KöR molded trays are more comfortable to wear.
When you're diligent about using your take-home treatment, you can achieve drastic results in little time.
No dental sensitivity after treatment.
Good Candidates for Take-Home Teeth Whitening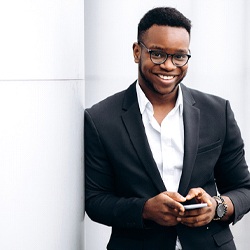 Professional teeth whitening is a good solution for adults who experience dental staining and discoloration that impacts self-confidence. It's not a good solution for people who have restorations including veneers, crowns, fillings, or replacement teeth that are visible, because these dental materials aren't porous and won't brighten like your natural teeth. It's also not an ideal solution for people who suffer from oral health problems and dental damage such as cracks, chips, and fractures. The best way to learn whether you're a good candidate for the procedure is to contact our office to schedule a consultation. We'll discuss your options with you and let you know any alternatives that may work better.