Traditional Crown & Bridge - Sugar Land, TX
Custom-Made Smile Solutions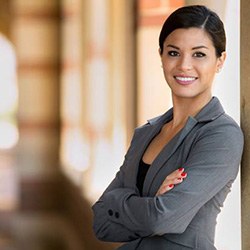 Our quality restorative dentistry services come to the rescue for damaged and decayed teeth. If you have sustained an injury or have a cavity that is too big for a simple filling to correct, you may need a dental crown in Sugar Land. Missing a tooth altogether? A fixed bridge may be the best solution. Either way, you can feel confident when you partner with our team of experts.
How Do Dental Crowns Work?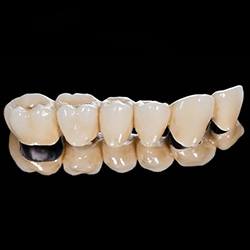 A dental crown is a thin covering that is created to fit snugly over the affected tooth. Crowns can be made from a variety of materials, including porcelain/ceramic, gold, metal alloys, or zirconia. Natural-looking porcelain is an ideal choice for repairing teeth in the front of the smile, while gold or metal may be best for molars and premolars.
A crown may be recommended for the following issues:
Broken or worn down tooth
Tooth decay when there is not enough room to place a filling
Root canal completion
Severe cosmetic issues in the front teeth
And other problems
How Do Fixed Bridges Work?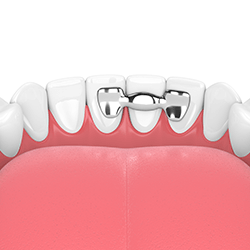 A fixed bridge is a solution to replace one, two, or several consecutively missing teeth. Dental bridges are often made from sturdy and natural-looking porcelain fused-to-metal. This type of restoration works like an actual bridge -- two crowns are placed on the teeth that surround the gap, and the pontics (replacement teeth) are attached to the crowns. They fill in the gap left by missing teeth.
Benefits of Dental Crowns and Fixed Bridges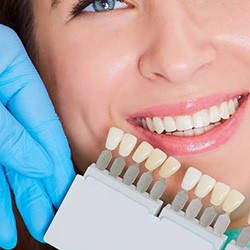 High quality restorative dentistry like that you receive at Eco Dental Group can rescue your smile and help to prevent the consequences of tooth loss and tooth decay. Some of the most considerable benefits of dental crowns and dental bridges in Sugar Land include the following…
A custom-made restoration will fit your dentition perfectly
High-quality materials ensure the crown or bridge will last for years to come
We partner with an expert lab to ensure true excellence
State-of-the-art equipment guides the treatment planning process for spectacular results
A dental crown will arrest tooth decay and damage to preserve your natural smile
Dental bridges fill the gap left by missing teeth to keep the surrounding teeth from drifting out of place
You can eat, speak, and smile with complete confidence thanks to quality restorative dentistry!
Caring for a Crown or Bridge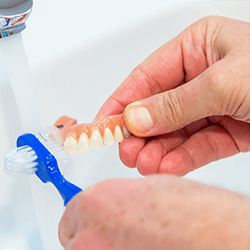 After your smile is restored with a crown or bridge, we will provide careful maintenance instructions to help you enjoy your restoration for years to come. You can brush and floss like you are used to doing -- just make sure to concentrate on the area at the base of the crown or bridge, as food particles and bacteria can build up here. Protect your smile with a custom-fitted mouthguard if you play contact sports or grind your teeth at night, and get in touch with us right away if you experience a problem with your crown or bridge.
Learn More Today!
Are you in need of high-quality restorative dentistry? That's just what you can expect from your dentist in Sugar Land at Eco Dental Group. To learn more, we invite you to request an appointment today.