Dental Technology - Sugar Land, TX
Modern, Advanced Care & Treatments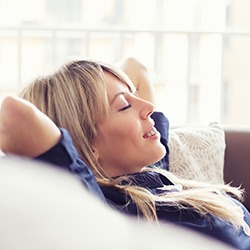 At Eco Dental, while we may be dental professionals, we're also dental patients as well. That means we know comfort is a very important part of any dental experience. People simply want to know that they won't feel any pain or anxiety in the treatment chair, and we completely empathize. This is why our office is filled with state-of-the-art tools that allow us to treat you faster, safer, and protect you from discomfort. Below, you can learn about just a few ways we use the latest technology to make sure you have a smooth and easy visit every time you come to see us.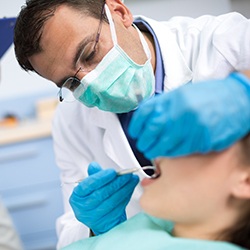 Oral Conscious Sedation
If just the thought of going to the dentist makes your heart beat faster, then oral conscious sedation might be perfect for you. It's how we help some of our most nervous patients calm down and make sure they're completely comfortable during their entire visit. One of our doctors will prescribe you medication to take the day of your appointment, and you'll take it at home so that by the time you reach our office, you'll be completely physically and mentally relaxed. You'll still be awake for the procedure, but many patients leave our office with little to no memory of their experience at all.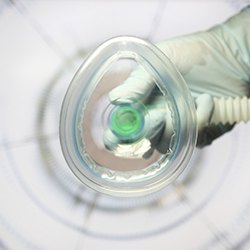 Nitrous Oxide Sedation
Nitrous oxide, or "laughing gas," is ideal for those who are only slightly nervous about visiting the dentist. It works wonderfully for patients of all ages. For this, you'll simply breathe in the odorless gas through a small nasal mask, and you'll feel its relaxing effects within a few minutes. After your appointment is over and the mask is removed, it wears off within moments, and you'll be able to go on about your day without any lasting drowsiness.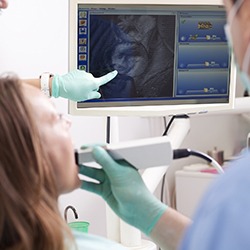 Intraoral Camera
This small, camera-tipped wand allows us to create high-resolution images of your teeth and gums which we can display on a chairside monitor. These images make it much easier for our team to spot minor dental issues like tooth decay and gum disease, plus it'll help you finally see what your dentist sees. By having a better idea of your dental health, you'll be more informed and be able to make more confident decisions about any treatments you might need.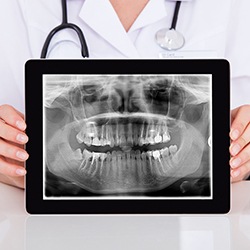 Digital X-Rays
X-rays are an essential tool we use every day to help diagnose problems that may be hidden below the surface of the teeth. In order to make our practice more efficient and environmentally friendly, we've upgraded to only using digital x-rays. Compared to traditional film-based ones, digital x-rays are able to create images much faster, they don't require harsh chemicals to be developed, and they expose our patients to 90% less radiation.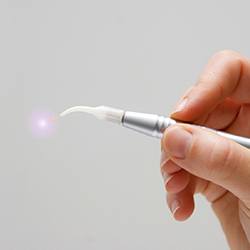 Soft Tissue Laser
With the Picasso Lite soft tissue laser, we can perform a variety of periodontal (gum) treatments while minimizing pain, bleeding, and overall recovery time. It is able to eliminate plaque, bacteria, and excess gum tissue with relative ease. Because of its high precision, any surrounding gum tissue that doesn't need to be treated is left alone, meaning you'll experience less discomfort both during and after the procedure.
The combination of these tools and our staff's experience is what makes Eco Dental different than any other dental practice. Your comfort is always one of our top priorities, which is why we work so hard to make sure you have a pleasant experience with us. If you'd like to learn more about our tools, sedation techniques, or want to schedule an appointment, simply contact us today in Sugar Land.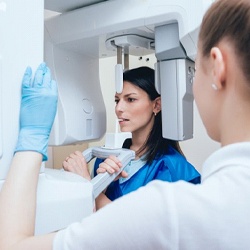 CT Cone Beam Scanner
Digital X-rays are incredibly important in dentistry. They allow dentists to build treatment plans and perform more detailed diagnostics. However, sometimes a more advanced solution is needed when a more complex issue appears. With the help of our office's CT cone beam scanner, we can capture far more detailed images of your teeth, bone and soft tissue. These 3D images are crucial for performing a wide variety of treatments, including dental implant placement and many common oral surgeries. Thanks to the device's unique, cone-shaped X-rays, it can capture images that would otherwise be impossible even for a traditional CT scanner.
Once we've completed a detailed scan of your mouth, we'll have an incredibly detailed 3D image that can be viewed from all angles. This means we can build treatment plans designed to resolve even the most complex dental issues. For example, the CT cone beam scanner allows us to:
Place dental implants more accurately
Evaluate your sinuses
Create better plans for extractions, especially impacted wisdom teeth
Confirm if a root canal is needed
Find the source of your chronic oral pain
Diagnose issues with your temporomandibular joint
Diagnose sleep apnea
Examine fractures more closely
Regardless of the treatment that you need, our office always makes sure to take all the necessary safety precautions prior to your X-ray. The scan itself only takes about one minute to complete and provides our office everything we need to ensure a comprehensive treatment moving forward.
iTero Scanner
When you need to have a detailed impression of your smile captured, you typically have to bite into gray impression material that most patients dislike. At Eco Dental, we use the iTero Scanner instead! This advanced device allows us to capture a 3D scan of your teeth, gums and overall mouth shape. The small handheld wand takes hundreds of photos and compiles them in iTero's proprietary software, so our dentists can examine it more closely on a monitor. With this 3D model, we can design crowns as well as your next series of Invisalign clear aligners with ease!