Periodontal Therapy - Sugar Land, TX
Healthy Gums = Healthy Smile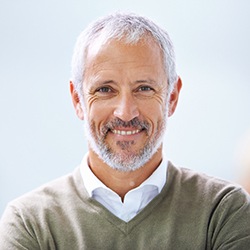 Would it surprise you to know that the most common disease in the U.S. today is periodontal (gum) disease? Would it surprise you even more to know that it's actually the leading cause of tooth loss in adults, and that it has an extremely high correlation with diabetes, heart disease, and even dementia? Well unfortunately, this is all true, and research has been telling us this for years. Gum disease can start very subtly, but it can eventually turn into a serious oral AND overall health problem. This is why Dr. Danny Nguyen, Dr. Cindy Hua, and our entire team at Eco Dental will always keep an eye on your gum health and provide treatment the second you show signs of gum disease. We'll make sure, for you, that gum disease will never be a serious issue.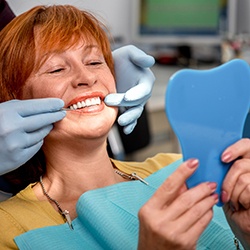 Scaling & Root Planing
Gum disease is caused by a buildup of plaque and bacteria along your gum line, and this can eventually cause an infection that can break down the tissue. If we catch it early (which we certainly will if you see us regularly), we can usually treat it using additional dental cleanings. However, if the infection is too advanced, we may need to perform a pair of procedures called scaling and root planing.
Scaling is very much like a dental cleaning specifically for your gums, and it uses specialized tools to clear away plaque and bacteria from both above and below your gum line. Afterward, we'll smooth out the rough surfaces of your teeth using root planing, and this will help prevent plaque from accumulating on them in the future. We'll use local anesthesia for these procedures so that you'll be comfortable the entire time. In most cases, these treatments can be completed in as little as 1 or 2 visits.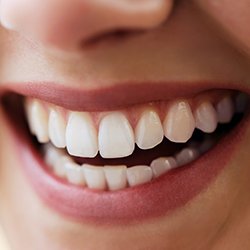 Soft Tissue Laser
Our soft tissue laser allows us to treat gum disease with even more efficiency, precision, and safety. The highly-concentrated beam of light is able to eliminate harmful plaque and bacteria along the gum line without disturbing the surrounding tissue. This means you'll not only experience less discomfort during the treatment, but you'll also have a much easier recovery time as well. Plus, the laser is able to cauterize tissue as it goes, meaning that it will be able to significantly reduce any bleeding you might experience.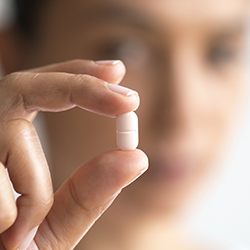 Antibiotic Therapy
In order to protect you from reinfection, your doctor may choose to use antibiotic therapy. For this treatment, they will apply a powder-like substance directly to your gums. This powder is actually made of thousands of tiny micro-spheres that are filled with powerful medicine, and these will slowly dissolve and coat the area to prevent the bacteria from coming back. The treatment is completely painless, and it's one of the best ways we can help your smile be healthy long-term.
If you have red, swollen, or puffy gums that bleed whenever you clean your teeth, you may already have periodontal disease. The sooner we treat it, the easier it will be, so be sure to contact our Sugar Land office so we can protect your smile AND your overall health.