Teeth Whitening – Sugar Land, TX
Removing Tough Stains for Beautiful Smiles
Unfortunately, it's impossible to avoid discoloration in your smile. As time goes on, your teeth face wear and tear that slowly fades their pearly white appearance. Additionally, foods rich in color, drinks like red wine, and the routine use of tobacco or cigarettes can cause your teeth to become stained and yellowed. At Eco Dental, we offer a safe, efficient, and effective service to give you a brighter and whiter smile. Dr. Danny Nguyen and Dr. Cindy Hua use KoR teeth whitening to deliver their patients the results that they're looking for. Keep reading to learn everything that you need to know about our professional teeth whitening service.
What is KoR Teeth Whitening?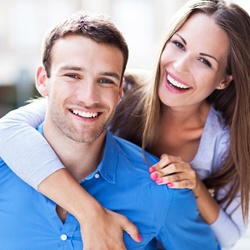 Teeth whitening is one of the various cosmetic services that we offer at Eco Dental. The KoR teeth whitening system combines custom-made whitening trays with professional-grade bleaching gels to give you lasting results. Unlike other whitening treatments that last as little as a half an hour, KoR whitening stays active for 6 hours or longer to remove the deepest of stains. This treatment also includes desensitizing ingredients, which significantly lowers the amount of sensitivity you may typically have after whitening treatment.
How Does KoR Teeth Whitening Work?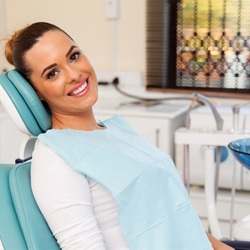 We offer in-office as well as at-home whitening to provide you with our services at your convenience. Most patients can achieve the results that they desire after using our at-home kit while they sleep for about two weeks. However, we may recommend in-office treatment if you have deep stains. With in office treatment, you can receive noticeable results in about an hour. We personalize treatment plans for each patient, sometimes using a combination of at-home and in-office whitening to give you the smile that you've been wanting.
What are the Benefits of KoR Teeth Whitening?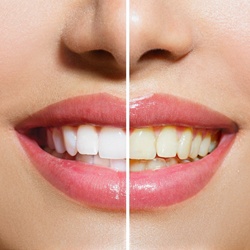 KoR teeth whitening offers patients many benefits, but here are the most popular advantages:
Enjoy a smile that is up to 8 shades whiter
Treatment is safe and comfortable
Receive even and predictable results
Multiple options for your lifestyle
Custom-made whitening trays
Easy touch up treatments after
Candidates for KoR Teeth Whitening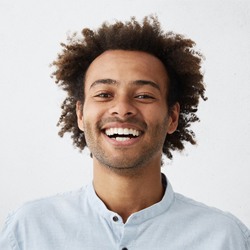 Our teeth whitening services are right for anyone who wishes that they had a whiter smile. In the past, patients have chosen to forego whitening because of dental sensitivity. However, the KoR whitening system will typically eliminate this problem because of its desensitizing agents, allowing even those with more sensitive teeth to receive treatment. Additionally, patients with deep stains caused by medications during dental development can also enjoy the benefits of KoR teeth whitening. Contact our office today to schedule a consultation, where one of our expert dentists in Sugar Land will examine your mouth to develop your personalized treatment plan.