Invisalign - Sugar Land, TX
Invisalign Clear Braces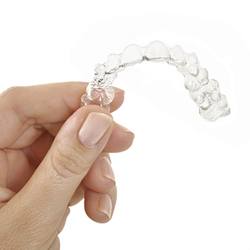 Do you wish that your teeth were just a little bit whiter, or that you could eliminate those obvious gaps? Perhaps you want a complete smile makeover so your teeth can stop getting in the way of you living your life. No matter the case, Eco Dental can do it all. Dr. Danny Nguyen, Dr. Cindy Hua, and our team can give patients the smiles of their dreams with just one or two simple treatments. Afterward, you'll wish that you had come to see us sooner! Read below to learn about everything we can do to make your smile truly shine.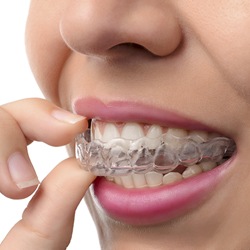 What are Invisalign Aligners?
Instead of using metal brackets and wires to move your teeth, Invisalign uses sets of clear plastic aligners that fit snuggly over teeth. The pairs are arranged in sequential groups. As weeks of treatment go by, you will advance from one pair to the next. And just as with traditional braces, your teeth will gradually begin to move into proper alignment.
The targeted placement of controlled force is how Invisalign aligners move teeth into position. But not only is the force controlled, it is also scheduled so only certain teeth move during each stage of treatment.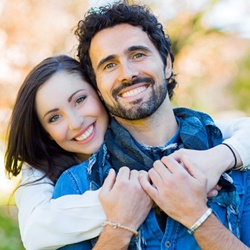 What are the Benefits of Invisalign?
In addition to being clear and almost invisible—they can be seen up close and personal—Invisalign offers another important advantage that distinguishes the aligners from metal braces. Invisalign aligners are removable. When you want to have a meal or brush and floss your teeth, just take out the aligners and carry on as usual.
Adults and teens with metal brackets and wires must be extra careful about what they eat because certain foods—popcorn, hard candy, carrot sticks, pretzels—can dislodge or even break a bracket. Fixing or replacing a bracket necessitates an unplanned trip to the orthodontist and possibly an additional charge. That won't happen with Invisalign, because you don't wear them when you eat.
Also, because you remove the aligners to brush and floss, you'll be able to clean your teeth more thoroughly. You'd be surprised what a difference this can make in your overall oral health while you wear braces. The risk of tooth decay and gum disease is dramatically reduced when you can perform good oral hygiene at home.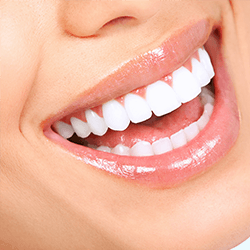 Are You a Candidate for Invisalign?
Dr. Nguyen will conduct a complete examination of your teeth, gums and bite before recommending Invisalign. There are some complex orthodontic cases for which Invisalign might not be the best option.
However, if the cosmetic dentist in Sugar Land determines that your smile could be improved with Invisalign, then you may only be a few months away from having a straighter and healthier smile.
For Invisalign to work in a timely and effective manner, the aligners must be worn for at least 22 hours every day. Your commitment to this schedule is essential, along with a willingness to keep your mouth and the aligners clean.
Invisalign FAQs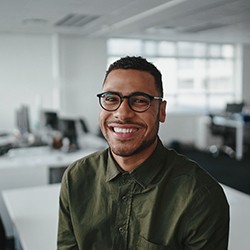 With all of the benefits that Invisalign has over metal braces, it's no wonder that this treatment has exploded in popularity recently. However, as more patients choose to straighten their smiles with these clear aligners, more questions about the treatment crop up. At Eco Dental, we want you to have as much information as possible about your treatment so that you can make a well-informed and confident decision about your oral health. So, we've answered a few frequently asked questions about Invisalign below.
How Long Does Invisalign Treatment Take?
Just like traditional braces, the length of treatment varies from patient to patient. Many factors can affect how long your treatment takes, such as the complexity of your case, your age, and whether you wear your aligners as often as directed. In the vast majority of cases, though, Invisalign treatment can be completed in less than 18 months. By contrast, traditional braces often take between 24 and 36 months to fully straighten your teeth.
Will I Have to Wear a Retainer After Invisalign Treatment?
Most likely, yes. It will take some time for your teeth to get used to their new positions. Once you're done wearing the aligners, we'll create a clear plastic retainer that resembles the trays. Depending on your individual case, you'll have to wear it for 20+ hours a day for a few weeks or months. After a certain amount of time has passed, you can switch to only wearing it at night.
Does Invisalign Work for Patients of All Ages?
We generally only prescribe Invisalign for adults and older teenagers since orthodontic treatment is more predictable after the mouth is finished developing. However, there is no upper age limit for Invisalign. Even though treatment may take a little longer the older you are, you're never too old to discreetly achieve a straight smile!
Is Invisalign Treatment Painful?
When you first start wearing your aligners, there may be some soreness. This is completely normal, as the aligners shift your teeth by gently exerting pressure on them. Typically, any discomfort should subside after the first day. To speed this process along, it may help to first place your aligners in right before bedtime. By the time you wake up, your teeth will already be partially adjusted to the trays.
How Much Does Invisalign Cost?
As with other orthodontic treatments, the cost of Invisalign is largely dependent on the severity of your dental misalignment. Generally speaking, you'll need a greater number of aligners to correct seriously misaligned teeth, which will cost more than someone with only slightly crooked teeth.
Fortunately, many dental insurance plans are beginning to provide at least partial coverage for Invisalign. If you still need assistance paying for your treatment, or if you don't have insurance, we can help you apply for CareCredit. This third-party financing option lets you pay for your care with low-interest loans that can fit into virtually any budget.