Emergency Dentistry - Sugar Land, TX
In Pain? Call Us Now!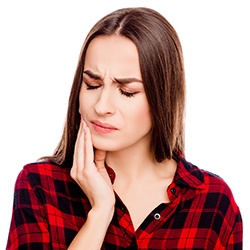 If you or a loved one suddenly suffered a severe dental injury, what would you do? There's pain, bleeding, and you just want to know that everything will be alright. In those critical moments, we want you to know that Eco Dental has you covered. Dr. Danny Nguyen, Dr. Cindy Hua, and our team are specially trained to handle dental emergencies, and we're the best way for you to get urgent care right when you need it.
When you call in with an emergency, we'll make an appointment to see you as soon as possible (even the same day!), and our team will walk you through basic first-aid over the phone so we can start helping even before you come see us. Once you've made it to our office, you won't wait, we'll bring you straight back to a treatment room. We can often complete emergency treatments in just one visit, but if we can't, we'll be sure to eliminate your pain and schedule any follow-up appointments necessary. All in all, when you need attention NOW, we can give it to you.
What is a Dental Emergency?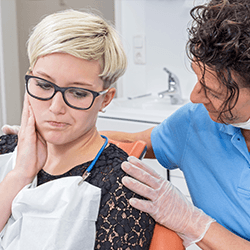 Be sure to call our office immediately if you find yourself in any of these situations:
Knocked out tooth
Partially dislodged tooth
Chipped, cracked, or broken tooth
Damaged or lost dental work (fillings, crowns, bridges, dentures)
Severe toothache
Large object stuck between the teeth
Injury to the gums
Injury to the jaw
Swelling or pain in the face
The key to handling these situations is to get medical attention as fast as possible, so if they happen to you or a loved one, stop everything you're doing and contact us as soon as you can.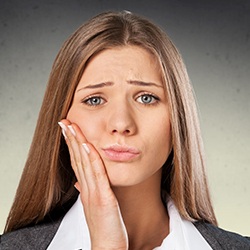 If you have a severely decayed or infected tooth, you do not need to have it removed. Instead, we can save it with root canal therapy. By removing the decay and pulp, we can reinstate its health to allow it to thrive for many years to come. The endodontic procedure in now more comfortable than ever using the latest advancements in dentistry.
Learn More about Root Canal Therapy
We're Here For You
Hopefully, you'll never have to deal with a dental emergency, but if you do, you now have a plan, and that plan is Eco Dental. We'll make sure that no matter your situation, you'll always come out smiling on the other side. If you have any questions about how to handle a dental emergency or how to avoid one altogether, be sure to contact our Sugar Land office.