Dental Bonding – Sugar Land, TX
Invest in a Confident Smile with Cosmetic Bonding
Let's face it, few people are born with a naturally attractive smile. Whether from genetics, poor oral hygiene, or trauma, you don't need to live with less than perfect teeth. You can get the smile you've always wanted using a minimally invasive solution. At Eco Dental, we offer dental bonding in Sugar Land to significantly improve the appearance of your teeth is as little as 1 appointment. We will help you fall in love with your smile with cosmetic dentistry.
What is Dental Bonding?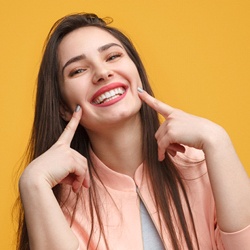 Dental bonding goes by many different names, but it provides the same natural-looking results no matter what you call it. A composite resin material is used to match the color of your enamel to cover minor aesthetic concerns. You won't need to permanently alter your teeth to improve their color, size, shape, or proportion. You'll benefit from a biocompatible solution that can last for decades with the right aftercare.
Am I a Candidate for Dental Bonding?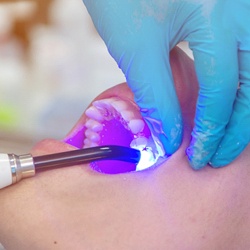 If you'd like to resolve minor aesthetic concerns, cosmetic bonding may be the solution for you. Your dentist in Sugar Land will perform a comprehensive consultation to discuss the results you want to achieve and evaluate the severity of your cosmetic needs. Often, dental bonding can be used to fix:
Tooth decay.
Dark stains or tooth discoloration.
Shorter than average teeth.
Chipped or cracked teeth.
Exposed tooth roots.
Gapped teeth.
Minor alignment issues.
What Can I Expect with Dental Bonding?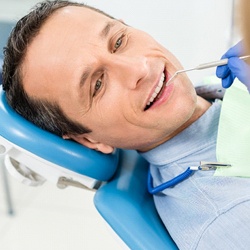 Generally, you can expect the entire process to take 30 to 60 minutes depending on the number of teeth you're treating. If you're correcting a couple of teeth, you will only need one appointment; however, if you're having several teeth treated, we may recommend multiple appointments.
We will begin the transformation process by cleaning your teeth. In some cases, we may administer a local anesthetic to ensure your comfort. We then apply a weak acid to your teeth to open the pores in your enamel and dentin. This is necessary to create a secure bond between your tooth and the resin. After a short time, it's rinsed from your teeth and they are dried before we apply the perfectly shaded resin.
Your dentist sculpts the material into the ideal shape and uses a special dental light to harden it. Your smile is polished before you leave, so you walk out of the office looking your best.
How Long Will My New Smile Last?
On average, dental bonding lasts for about 10 years, but it's not uncommon for it to last for decades with the right aftercare. You can promote how long it lasts by:
Brushing your teeth twice a day.
Flossing nightly.
Don't use your teeth as tools or chew on inedible objects.
Avoiding stain-causing foods and drinks.
Wearing an athletic mouthguard if you play sports.
Visiting your dentist twice a year for a cleaning and checkup.
Get a Beautiful Smile Today!
If you're ready to love the smile you see in the mirror, it's time to see if dental bonding is right for you. Contact our office today to schedule your consultation.