Children's Dentistry – Sugar Land, TX
We Take Care of Small Fragile Smiles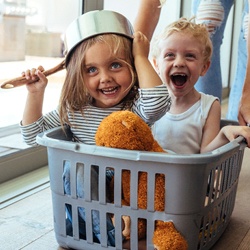 As a parent, there's nothing more important to you than ensuring that your child's oral and overall wellbeing is in the best shape. You do everything you can to make sure they have all the tools they need to take care of themselves because you want them to have a happy and healthy smile for years to come. At Eco Dental we offer preventive services for you and your little ones! Dr. Danny Nguyen and Dr. Cindy Hua are passionate about giving children the knowledge and care they need to maintain healthy smiles into adulthood.
Why Choose Eco Dental For Children's Dentistry?
A World-Class Professional Dental Team
We Utilize the Most Advanced Technology
Eco-Friendly Offices
What Can You Expect During Their First Visit?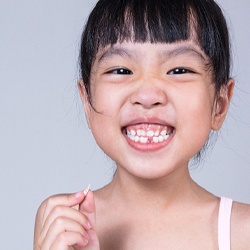 We recommend that children come to see us for their first visit by the time they turn 1 year old, or within 6 months of when their first tooth appears in their mouth. Their first visit will be relatively brief and is a great opportunity to familiarize your little one with their children's dentist in Sugar Land. This will help them gain the knowledge they need to take care of their pearly whites when they get older.
When they come to see us, Dr. Nguyen or Dr. Hua will examine your son or daughter's mouth and be on the lookout for oral health problems such as cavities. They'll also examine your child's bite and look for any issues with their gums and jaw. We can answer any questions you or your little one may have about their mouth, and may clean their teeth and provide them with a fluoride treatment if necessary. We want to make sure both you and your child are comfortable, which is why we'll see if you would like to sit with your son or daughter during the visit.
Keeping Small Smiles Healthy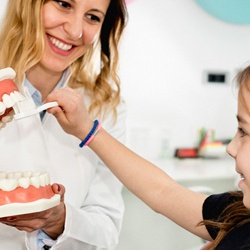 Children start to build their oral health habits when they're little, so when they see you brushing, flossing, and getting your teeth professionally cleaned, they'll likely follow in your footsteps. You can start taking care of your little one's teeth before they've even grown in by wiping down their gums with a warm washcloth. This will help reduce the number of harmful oral bacteria in their mouth.
Once that first tooth does arrive, you can start teaching your little one to brush so they get used to the way it feels. Starting them early also helps form healthy habits! It's vital to teach them the proper techniques so they get the most out of the oral hygiene routine. If you need any help or guidance, Dr. Nguyen and Dr. Hua would love to help!
Oral Hygiene as Your Child Grows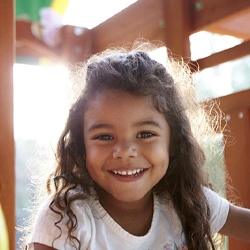 As your child gets older, they may need additional treatments. At Eco Dental, we provide comprehensive care for patients of all ages, so you can get all of your loved ones taken care of under one roof. We offer great preventive services for children to keep their small smiles healthy and happy such as dental sealants and fluoride treatments.
We enjoy caring for smiles of all shapes and sizes and utilize the most advanced treatments and technology in dentistry to do so! As a parent, you want your child to get the best possible care available to them, which is why we encourage you to schedule an appointment too! You can experience the high-quality, gentle, and compassionate care we'll provide your little one with by scheduling appointments for the entire family with your dentist in Sugar Land today!