Tooth-Colored Fillings – Pearland, TX
Protect Your Smile Without Using Metal!
For years, silver fillings were considered the gold-standard for restoring teeth damaged by decay and injury. While they've been used in established practices for years, that doesn't mean there are not any better alternatives to consider. Tooth-colored fillings don't use any metal materials to restore teeth, but don't sacrifice durability just to blend in more effectively with your smile.
If you have fillings you'd like to replace or need your first filling ever, contact our office to speak with Dr. Danny Nguyen or Dr. Cindy Hua!
What are Tooth-Colored Fillings Made From?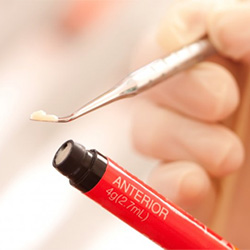 Tooth-colored filling are made from composite resin, a putty-like material that contains both glass and plastic. This is far from what you'd typically find inside amalgam fillings, which contain mercury and typically generic metal alloys like tin, copper or nickel. Composite resin is biocompatible, meaning it will integrate naturally with your body without worry of rejection. Once placed, you can rest assured knowing that your tooth is fully protected from future damage.
Benefits of Tooth-Colored Fillings vs. Amalgam Fillings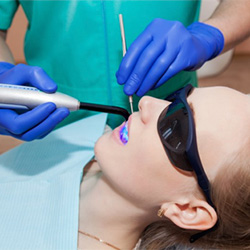 Tooth-colored fillings were largely considered to be only a cosmetic solution. Now, we can confidently say that they are fully capable of withstanding daily use for at least 10 years before needing replacement. Plus, they don't carry the negative attributes commonly found in silver fillings.
For example, if you happen to have an allergy to metal dental materials, then silver fillings were never a viable option in the first place. Additionally, composite resin doesn't expand and contract when exposed to hot and cold stimuli like amalgam, therefore reducing the risk of your tooth being split apart further over time.
Finally, tooth-colored fillings allow our dentists to save more of your natural tooth structure. Unlike silver fillings which almost always require removal of enamel to place, tooth-colored fillings make it easier to mold and shape a filling on the fly. The more tooth structure we can retain, the better!
How are Tooth-Colored Fillings Placed?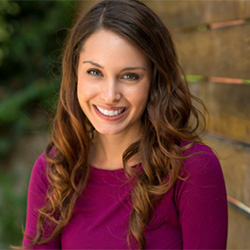 After completing your examination, our dentists will clean your tooth of any decay or damaged tissue, then prep the tooth for treatment. This involves applying a small amount of etchant material to your tooth to give the resin a better surface to bind to. Then, we'll start filling the tooth with resin, which has been carefully shaded to match your existing smile's shade. After molding and shaping the resin, we use a special curing light to harden the material within seconds, effectively sealing the space between your damaged tooth and the rest of your mouth. You now have a fully restored tooth!
Caring for Your Tooth-Colored Fillings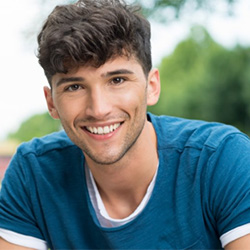 Tooth-colored fillings require no special maintenance compared to natural teeth nor amalgam fillings. Simply brush twice a day with fluoridated toothpaste, floss daily and visit our office for routine checkups and cleanings. This way, we can confirm if it's time to replace the fillings or not as well as confirm that your filling is maintaining a secure fit inside your tooth. Just make sure to avoid using your teeth to accomplish tasks that would otherwise damage your natural enamel!