Cost of Dental Implants – Sugar Land, TX
Invest in a Complete Smile Today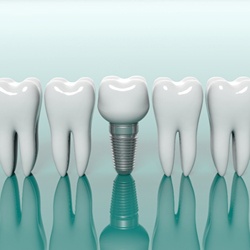 Eco Dental will help you invest in your oral health and your quality of life with dental implants in Sugar Land. As the most preferred solution to treat tooth loss, you can rest assured you are making a wise decision using an option that closely mimics your natural teeth. While you are excited to get started, it is normal to be concerned about their cost. There are various factors that influence the amount you can expect to pay for each phase of your treatment. We provide you with a custom estimate and discuss your payment options to ensure nothing stands in your way of a beautiful, functional smile.
Types of Dental Implants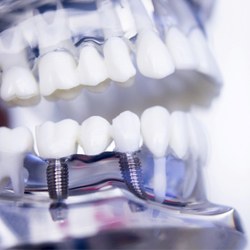 The type of dental implant used impacts the amount you pay. Generally, a single dental implant is cheaper than an implant-retained denture; however, it is more economical to replace several missing teeth with an implant-supported appliance than it is to treat each one individually. The number of posts needed, and the type of restoration can increase the cost. No matter if you are missing one tooth, several teeth, or an entire arch, your implant dentist in Sugar Land has a solution for you.
What are the Stages of Dental Implant Treatment?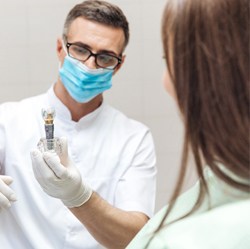 In most cases, the process to replace your missing teeth occurs in multiple stages. After your initial consultation, you are scheduled for oral surgery to place your implant posts into your jawbone. You then spend the next several months healing, allowing your jawbone to fuse to the posts.
Once you are healed, you are scheduled for a second minor surgery to attach abutments to each post. These fixtures connect your restoration to your implant posts. It takes your gum tissue a couple of weeks to heal before we can finally place your restorations.
If you are replacing an entire arch, we may fit you with a temporary denture the same day as your placement surgery, so you do not need to go without teeth while you heal.
Are Dental Implants Worth the Investment?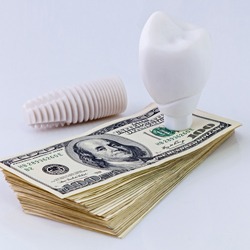 Dental implants can cost considerably more upfront than traditional treatments, but do not let that deter you from replacing your missing teeth. They are worth every penny because they have over a 95% success rate. As a result, they can last forever with the right care, so you never need to worry about having them replaced like that of conventional dental prosthetics.
Dental implants also improve your oral health to reduce your risk of tooth decay, gum disease, and additional tooth loss. This helps lower your overall long-term dental costs.
Does My Dental Insurance Cover Dental Implants?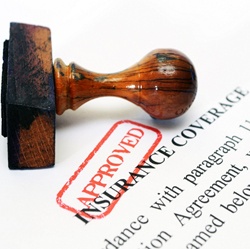 Now, you can get affordable dental implants in Sugar Land using your dental insurance. Depending on your specific policy, your coverage may pay for certain aspects of your treatment until you reach your annual limit, such as the restorations. We work on your behalf with the insurance company to maximize the value of your benefits to lower the amount you pay out-of-pocket.
If you are ready to replace your missing teeth, we help you find the solution you need to keep your new smile affordable. Contact our office today to schedule your consultation.