Meet Our Dental Team
We can confidently say that our staff are some of the nicest people you'll ever meet. At either office, you'll be amazed at how friendly, knowledgeable, and helpful they are during your entire appointment. They're only job is to make sure you have the easiest dental experience possible, and we're sure you'll feel their true passion for service each time you come to see us. Read on to learn more about some of the friendly faces you'll see the next time you visit Eco Dental!
Susan, Front Desk Office Coordinator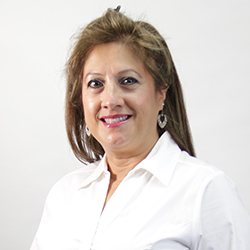 Although Susan only joined our practice two years ago, she has been working in dentistry for 25 years now. She attended Cowley County Community College in Arkansas City, KS and is a RDH and CAN. She also has additional education in insurance coordination, treatment coordination, scheduling, and more. She thinks the entire staff has great teamwork!
Susan is from Palacios and has a great Christian family. Her hobbies include camping, fishing, spending time with loved ones, and cheering on the Dallas Cowboys.
April, Front Desk Office Coordinator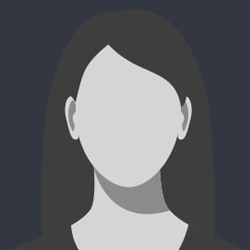 April comes to us all the way from Ho Chi Minh, Vietnam, and she brings over 11 years of dental experience to our practice. As a member of our front desk team, nothing makes her happier than to help our patients better understand and maximize their insurance to make their dental care more affordable. At home, April is a married mother of two, and she likes to spend all of her free time with her friends and family.
Marcia, Patient Care Coordinator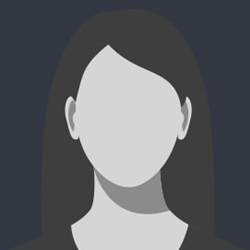 Marcia has been working in dentistry for 22 years now, and she spent 17 of those years as a RDH before moving into her current position. Her favorite part of her job here is how well everyone gets along!
Originally from Houston, Marcia has a fun and loving family. Her interests in her free time include reading, listening to music, and spending time with her family and friends. She is proud to live a quiet and serene life.
Lena, Dental Assistant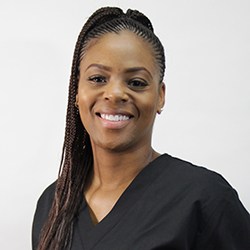 Lena first joined our dental team three years ago, and she 15 overall years of experience in the field. She loves working at both of the practice locations! Originally from Houston, she and her family would get top ratings if they had a reality show. Her interests include arts and crafts, making gift baskets, and wandering around Hobby Lobby. She could also watch National Geographic for hours.