Meet Our Dental Team
We can confidently say that our staff are some of the nicest people you'll ever meet. At either office, you'll be amazed at how friendly, knowledgeable, and helpful they are during your entire appointment. They're only job is to make sure you have the easiest dental experience possible, and we're sure you'll feel their true passion for service each time you come to see us. Read on to learn more about some of the friendly faces you'll see the next time you visit Eco Dental!
Lena, Dental Assistant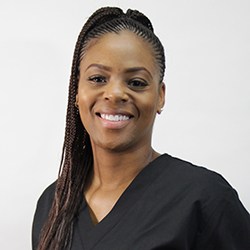 Lena first joined our dental team three years ago, and she 15 overall years of experience in the field. She loves working at both of the practice locations! Originally from Houston, she and her family would get top ratings if they had a reality show. Her interests include arts and crafts, making gift baskets, and wandering around Hobby Lobby. She could also watch National Geographic for hours.
Evie, Patient Coordinator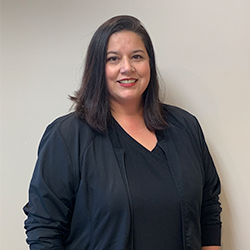 While Evie first joined our practice in May of 2019, her career in oral healthcare spans over 25 years and counting. She studied at Wharton Jr. College before completing her dental education at the UT Health Science Center in San Antonio. She is an RDA and certified in coronal polishing, CPR, First Aid, and orthodontic assistance. What she loves most about her work at Eco Dental is getting to interact and build relationships with patients! She goes above and beyond to make sure they always have a wonderful experience.
Originally from South Padre Island, Evie has two beautiful daughters and a handsome grandson. Outside of work, her top priority is spending lots and lots of free time with loved ones.
Brittany, Hygiene Coordinator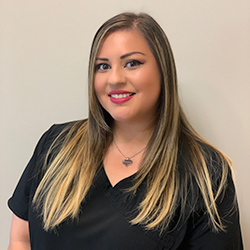 Brittany has been a member of our dental team for over three years now, and she loves her work family here at Eco Dental, as well as the amazing patients she gets to help every day! She completed her training at Dental Assisting Options and is also certified in First Aid and CPR.
Brittany has one daughter and two sons at home. Outside of working hours, her favorite hobbies include spending quality time with her kids, traveling, reading, going to church, and binging shows on Netflix. She also regularly volunteers at Meals On Wheels!
Erum, Dental Hygienist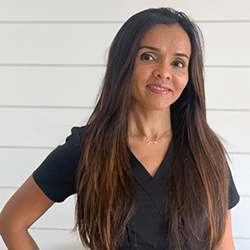 Erum's career in dentistry spans over a full decade so far. After studying at the University of Houston-Downtown, she completed her Bachelor's at Baylor College of Dentistry. She is also certified in laser dentistry and makes an effort to keep up with new dental technologies and techniques through continuing education. Today, her favorite part of this position is being able to educate her patients on improving their overall health in-between cleanings.
A Houston native, Erum comes from a very close-knit family. When she isn't busy at work, her favorite hobbies include doing anything outdoors, rock wall climbing, taking spin classes, working out at the gym, and going to the theater. She's never afraid to try something new – that's what keeps life fun and exciting, after all!
Martin, Dental Hygienist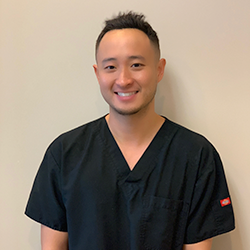 With nearly a decade of experience in the dental field so far, Martin really enjoys partnering with the other team members at Eco Dental to create a great patient experience. He studied at both the University of Houston and Wharton Jr. College for his education. He is also certified in laser dentistry.
Originally from H-Town, Martin has a very big family. In his free time, he enjoys hanging out with loved ones, listening to music, and watching sports. He's also a big lover of chips – he can eat an entire big bag as a snack sometimes!
Nenita, Dental Assistant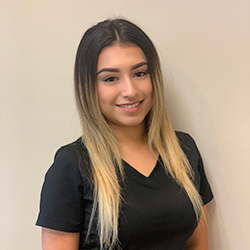 Originally from Houston, Nenita is relatively new to the dental field. She already loves being able to learn so much about the importance of taking care of teeth here at Eco Dental! She earned her dental education at Astrodome Career Centers and is an RDA.
Nenita has two sons and two brothers. In her free time outside of working hours, you can usually find her hanging out with her boys and creating videos for her Youtube channel.