About Our Sugar Land Dental Office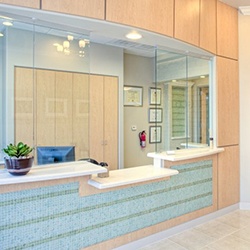 At Eco Dental, we keep a few simple goals in mind every day. Firstly, we want to provide only the highest-quality dental care to local families. That means our patients' smiles should not only feel great, but look great as well. Secondly, we want to serve people in a warm and welcoming environment so they don't have to feel anxious about taking care of their teeth. And thirdly, we want to run a practice that helps the local environment. This is why we use recycled materials whenever we can, and we're almost an entirely paperless practice. While these goals may be simple, we know they truly make for a unique kind of dental experience that keeps our patients coming back for years.
If you're looking for a dentist in Sugar Land, we know we can provide you a level of care and service you simply won't find at any other practice. We know that's a bold claim, and we're eager to show you rather than tell, so be sure to contact us today to schedule an appointment.