November 27, 2017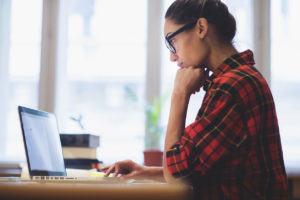 When it comes to your family and their health, there are a few things that you simply need to have ready to get by—one of them being a reliable dentist.
In this week's blog post, we're going to explore Dr. Cindy Hua, an expert dentist in Sugar Land, and everything she can bring to the table for your and your loved one's oral health.
Choosing a Dentist Just Got Easier!
Picking the perfect dentist that's right for you and your family is easy when you get to know your dentist's background, beliefs, and experience.
Dr. Hua is Committed to Excellence
You want to make sure your dentist is constantly seeking out opportunities to improve his or her skill set and craft. All dentists complete the basic education to become professionally certified, but what really sets each dentist apart from the next is the experience they gain throughout their career.
Dr. Hua not only excelled in her education, but completed two additional training years in sedation dentistry to guarantee that should be able to help any and everyone receives the dental care they need—even if they are frightened of the dental chair. When you visit EcoDental, you can be sure that our experts and office team can create a positive, comfortable dental experience.
Your Dentist Cares About You, and We Can Prove It!
Above everything else, you want a dentist who takes the time to listen to you and understand your smile goals and desires. If your dentist always seems too rushed to talk, or if you only ever see him or her for a quick examination, it's time for you to meet Dr. Hua.
She's got the experience, dedication, and compassion necessary for true excellence in dentistry—but don't feel like you have to take our word for it. Look at these real patient reviews!
"The best dental visit I have ever had. The entire staff was amazing. I have been extremely afraid of the dentist for years, and Eco Dental has changed my mind. I am now a permanent Eco Dental patient. Thank you Eco Dental and Dr. Hua for a great experience and calming my fears." -Lt.h2oweasle teddybear king
"I suffered a traumatic injury to my mouth and had to get a bridge, which required multiple visits. Everyone from Dr. Nguyen and Dr. Hua to Lilly the DA and Susan in the front office helped me through the process, explaining both the medical procedures and navigating me through the insurance process. Dr. Hua asked about my concerns and worked to address them while treating me, which made the whole process much more comfortable. I highly recommend Eco Dental for anything from major dental work to a simple cleaning." -Dean Liscum
These are only two of the many great reviews that our past (and loyal) patients have left about our office. If you're searching for excellent dentistry for you and your family, look no further!
---
Meet Your Dentist
Dr. Cindy Hua wants you to know that she's a real person, not just your dentist. She loves to connect with her patients on a personal, friendly level to create long-lasting relationships over the years. Some of her favorite things to do in her free time are traveling, playing with her dog, doing yoga, and spinning. Stop by to chat with her today or schedule a visit with your dentist in 77478!
Comments Off

on Choosing a Friendly Dentist in Sugar Land Just Got Easier!
No Comments
No comments yet.
RSS feed for comments on this post.
Sorry, the comment form is closed at this time.