May 13, 2021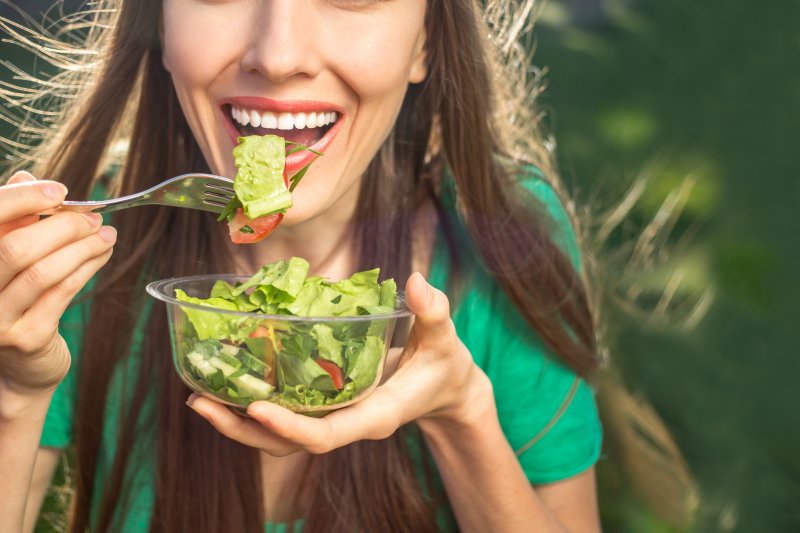 You may be, or have considered, following a plant-based diet for health or ethical reasons, such as animal welfare, environmental impact, or lowering cholesterol. Being vegan, or vegetarian, is a lifestyle that has become increasingly popular in recent years. As of 2021, 6% of U.S. consumers say they are vegan—a 6x (500%) increase compared to just 1% in 2014.
Veganism may seem like an overall healthier diet, but it can cause your bone health to suffer if you're not careful. When a diet is lacking protein and dairy, two of the five major food groups, it can increase the risk of dental problems. Read on to learn how veganism affects oral health and what you can do to maintain a healthy smile.
(more…)
Comments Off

on Can a Vegan Diet Be Bad for Your Oral Health?
Older Posts »