April 6, 2022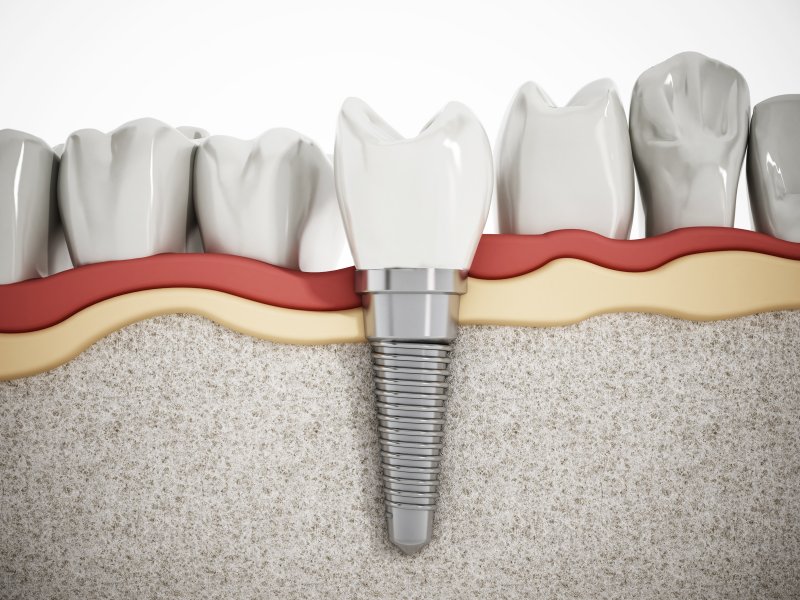 Are you missing one or more teeth? One of the best ways to replace lost pearly whites is dental implants. Whether you need a crown or dentures—this restorative treatment can provide the support you need for a healthy smile! But even with their essential benefits on your dental health, this procedure is often misunderstood. Keep reading to learn five tips on what to expect from dental implants.
Tip #1: Dental Implants Won't Get Cavities
Although they'll function as natural teeth, dental implants are actually resistant to tooth decay and cavities. This is because they're constructed from titanium and porcelain. While your implants won't themselves get infected, you'll still need to maintain strong and healthy gums and teeth for the rest of your mouth. For this reason, it's important to keep good dental hygiene and to visit your dentist often.
Tip #2: They Have a High Success Rate
Not only do dental implants have a 95% chance of success, but they also restore about 70% of your biting power! This means you'll be able to feel confident about your procedure as well as having your favorite meals again.
Tip #3: Dental Implants Can Be Reasonably Priced
Some restorative treatments may be more affordable, such as dentures, while the initial cost of dental implants can vary on the higher range. However, you won't have to get them adjusted as frequently as other restorative options, which can be more expensive in the long run. Plus, with proper maintenance, your metal posts can last you a lifetime!
Tip #4: You'll Need to Consider Your Diet
Although you won't have food limitations like with dentures, you'll have to pay attention to what you eat for at least the first six months or year. Your dental implants will need to bond with your jawbone through osseointegration, but some foods can ruin the progress—such as hard and crunchy foods. Stick to a softer food diet until your dentist gives the greenlight.
Tip #5: Dental Implants Restore Both Your Smile & Confidence
Once you realize that you have your smile fully restored, you'll also get a boost in your self-esteem. This will have positive effects on your overall well-being, and you won't have to worry about your restorations falling off either.
With dental implants, you can be sure to enjoy an effective replacement for your missing teeth and the confidence to show off your new smile! Speak with your dentist if you're interested, and they'll be glad to discuss your options.
About the Author
Dr. Danny Nguyen earned his dental doctorate from the University of Texas Health Science Center of Houston and has delivered outstanding and passionate dental care for over two decades. He constantly pursues continuing education courses to improve and expand his expertise and techniques. He also provides multiple dental treatments, such as dental implants, to help you achieve a brighter smile and boost your confidence! If you'd like to know more about dental implants or would like a consultation, visit his website or call 281-491-9494.
Comments Off

on 5 Important Tips to Know About Dental Implants
No Comments
No comments yet.
RSS feed for comments on this post.
Sorry, the comment form is closed at this time.