December 30, 2019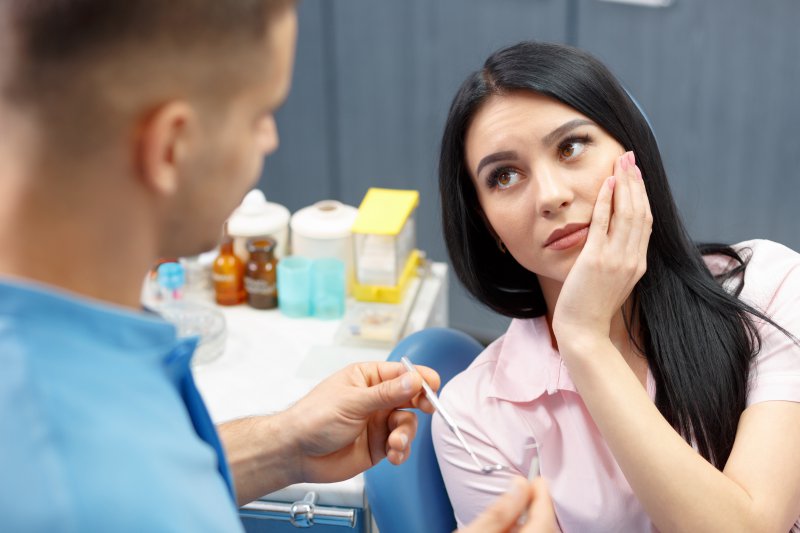 When administered by a professional, root canal therapy can be incredibly effective at saving teeth damaged either by a physical injury or an oral infection. However, there are instances where root canal therapy does not end up successful, albeit in rare instances. According to a dentist in Sugar Land, there are a few different causes for root canal failure. To learn the causes as well as what you should do next, keep reading!
What Does a Root Canal Entail?
Root canal therapy is typically performed whenever a tooth becomes severely damaged. Whether it's from a bad fall or long-term tooth decay, the procedure is relatively the same for both cases. To start, a small access hole is created in the crown portion, making it possible to reach the inner area of the tooth. This is referred to as the pulp, which is where the infection lies.
After cleaning the inner area and removing any infected or damaged tissue moving forward, the canal is then shaped and irrigated. Finally, the inner tooth is filled with gutta percha, a rubber-like material that is meant to replace the damaged tissue that was removed. This effectively reduces the risk of the tooth becoming infected again later. A crown is eventually placed on top to protect the tooth moving forward.
What Can Cause a Root Canal Failure?
It's true that the root of your tooth can be longer or more curved than expected, and this can make it difficult to completely remove all the bacteria that caused the infection in the first place. If this bacteria is not properly removed the first time, it can cause the infection to redevelop all over again.
Additionally, if a tooth needs a root canal, it's because it's not properly receiving blood, nerve or lymphatic supply. That means its immune response is greatly diminished. If an infection does reoccur, your body is going to have a lot of trouble depending on itself.
Finally, root canals are generally susceptible to bacteria growth. This is largely because bacteria thrives in oxygen-depleted environments like the root canal.
In the event your root canal fails, there are other options that you can consider.
What Options Do I Have Moving Forward?
Dentists want to do everything possible to save teeth when they can, but sometimes they can become so damaged that your teeth need to be extracted outright. If this ends up being the case, there are multiple tooth replacement options available as well. This includes:
Removable Partial Dentures – Made from tooth-colored materials and designed to fit inside of the mouth like a puzzle piece.
Fixed Dental Bridge – Used to replace one or more consecutive teeth at a time. Requires removal of existing tooth enamel to place but prevents teeth from shifting as a result of the gap.
Dental Implant – Ideal for replacing the entire root of your tooth as well as the crown.
Do you need help considering your options after your unsuccessful root canal therapy? Schedule an appointment with a dentist today to learn which tooth replacement option is best for you!
About Eco Dental
Dr. Danny Nguyen and Dr. Cindy Hua do everything possible to make your root canal treatment as successful as possible. However, their office also offers multiple tooth replacement options and works with local experts to perform advanced treatments like dental implant placement, so you can replace your teeth entirely if needed. To schedule your next appointment and consider your options moving forward, you can contact them through their website.
Comments Off

on Has Your Root Canal Failed? Here's What You Should Do Next
No Comments
No comments yet.
RSS feed for comments on this post.
Sorry, the comment form is closed at this time.