April 21, 2020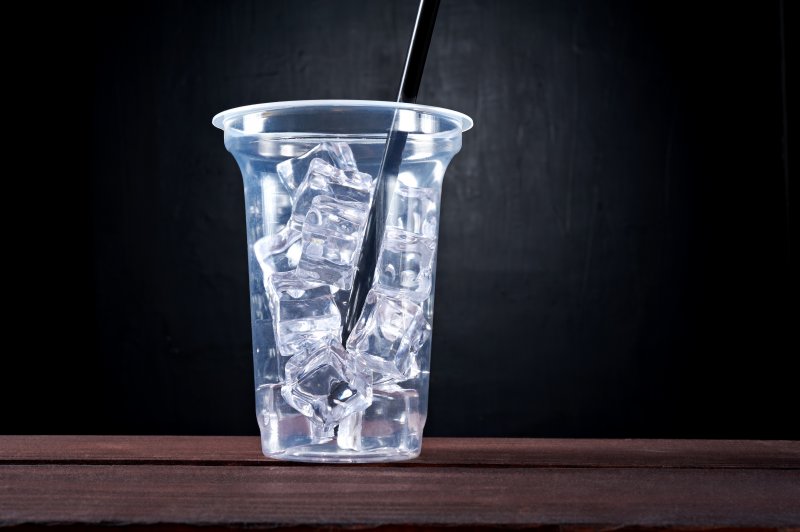 Imagine that it's a hot summer day and you're relaxing with a cool, iced drink. You take a sip and hear the rattling at the bottom of your cup. While some people take that as a sign that they're done with their drink, others choose to munch on the ice. While you may enjoy the sensation, chewing ice can actually have a negative impact on your oral health over time. Learn why and you can avoid a trip to your emergency dentist in Sugar Land.
Weakened Enamel
Your jaw is a very powerful tool and bites with a lot of force. When you chew on things like ice and hard candies, it can weaken your enamel and chip your teeth. If you bite on something hard enough, your teeth can even break. As your enamel weakens, you put yourself at a higher risk for developing things like tooth decay and cavities. Additionally, weakened enamel can cause your teeth to become more sensitive to hot and cold, making it harder for you to enjoy some of your favorite treats.
Gum Issues
When you chew ice, there is the potential that a jagged edge could catch and cut your gums. In the long term, this can wear away at them, exposing your roots and making you even more sensitive to temperature.
Other Underlying Issues
While some people only chew ice once in a while, others do so very often. Studies have linked frequent, compulsive ice eating to conditions such as depression, iron deficiency anemia, pregnancy, and nutritional problems. Ice chewing is not only bad for your dental health; it may be an indication that you have another situation going on in your body of which you're not aware.
Though it may be tempting to chew on some ice to cool off if you're bored, consider the repercussions that it can have on the state of your mouth. You only get one set of teeth and you don't want to wear them out prematurely.
About the Author
Dr. Danny Nguyen wants his patients to have smiles that last a lifetime. He loves teaching his patients how to maintain their oral health. He attended dental school at the UT Health Science Center of Houston and has spent more than twenty years continuing his education and honing his craft. He takes pride in being able to provide the very best dentistry and technology for his patients. He has a keen eye for detail and doesn't stop until a job has been done right. To learn more about how he and the team at Eco Dental can help your smile, call his office at (281) 491-9494 or send him an email.
Comments Off

on That's Cold: Why Chewing Ice is Bad for Your Dental Health
No Comments
No comments yet.
RSS feed for comments on this post.
Sorry, the comment form is closed at this time.