October 22, 2020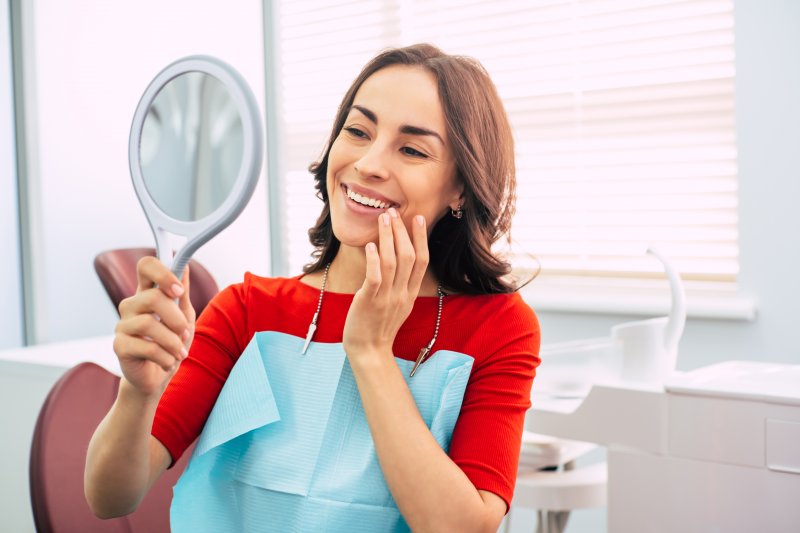 It's no secret that most patients fear the words "root canal." But did you know that a study conducted by the American Association of Endodontics found that 59% of people are more afraid of getting a root canal than speaking in public? Yikes! Fortunately, patients who fall into this statistic will be relieved to know that they are largely preventable thanks to preventive dentistry. Read on to learn a few easy ways to avoid needing a root canal.
What Is Preventive Dentistry?
As the name suggests, preventive dentistry is dental care that is centered around prevention. It is a combination of proper at-home oral hygiene and professional in-office care to prevent the need for restorative treatments, like a root canal. A few examples of services that fall into this category include:
Regular oral exams
Professional teeth cleanings
Routine X-Rays
How Can Preventive Dentistry Help Avoid a Root Canal?
When the food particles, bacteria, and plaque on your teeth are neglected, they can eat away at the enamel. Once they penetrate the outer layer, the inner layers and root of your teeth are vulnerable to decay and infection, which often results in the need for a root canal. Fortunately, brushing your teeth for two minutes twice a day, flossing daily, and avoiding sugary foods and beverages can remove the culprits of decay on a daily basis. Then, every six months, your dentist can conduct a routine exam to ensure your teeth and gums are in tip-top shape and perform a professional cleaning to remove surface stains and clean the hard-to-reach areas of your mouth. If they do notice any warning signs of a cavity, they can detect it in the early stages to prevent severe decay that necessitates a root canal. Plus, these visits are typically included in your dental insurance coverage, which makes attending them an obvious choice for your oral health and your wallet!
Your Role In Preventive Dentistry
While your dental team plays a crucial role in protecting your teeth and gums, the condition of your oral health relies on your daily dental hygiene routine. Therefore, make sure to implement the below best practices if you haven't already:
Gently brush your teeth twice a day with a soft-bristled toothbrush
Floss daily
Use mouthwash regularly
Drink plenty of water
Eat a vitamin-rich diet
Avoid sugary foods and drinks (like soda and candy)
If the thought of needing a root canal sends a bead of sweat down your spine, it is important to remember that, with the help of your dentist, you may never need one! Just make sure to implement a solid oral hygiene routine at home and attend your bi-yearly visits for a routine checkup and cleaning.
About the Practice
With two convenient locations, flexible hours, and a highly experienced team, it's no wonder patients in Pearland and the surrounding communities trust Eco Dental with their oral health! Dr. Danny Nguyen, Dr. Cindy Hua, and their entire team understand the anxiety patients feel about dentistry, which is why they go the extra mile to provide a comprehensive array of services in a truly relaxing, comfortable environment. So, whether you need a routine cleaning or root canal, don't hesitate to visit their website.
Comments Off

on Want to Avoid a Root Canal? Utilize Your Preventive Coverage!
No Comments
No comments yet.
RSS feed for comments on this post.
Sorry, the comment form is closed at this time.