October 31, 2020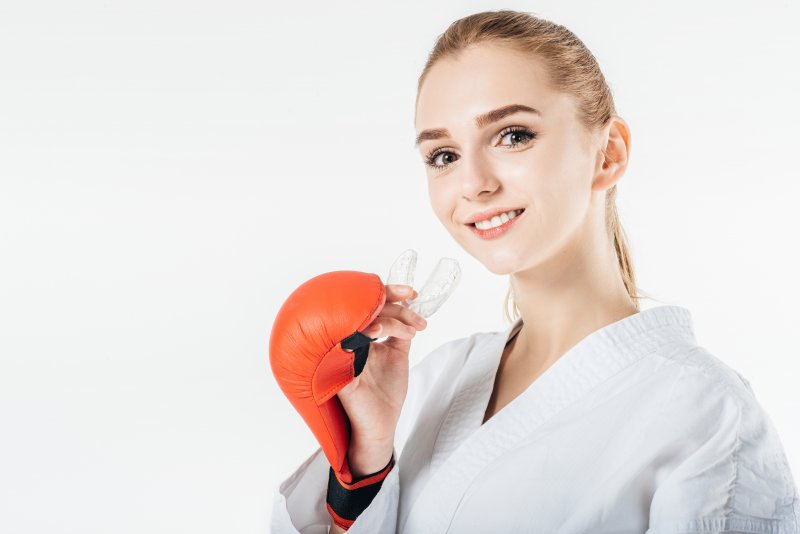 Dental emergencies never seem to happen at a convenient time, and they can be extremely stressful. This is especially the case when you are experiencing a great deal of pain. Wouldn't you prevent them if you could? Fortunately, there are some steps you can take in order to reduce your chances of experiencing one. Continue reading to learn some tips from your dentist about how you can avoid dental emergencies in the future.
Maintain Good Oral Hygiene
Remember to brush your teeth at least twice a day for two minutes each time. It is best to brush first thing in the morning and right before you go to bed at night. Floss at least once every day to remove food debris and plaque from areas your toothbrush cannot reach, like between the teeth and beneath the gumline.
Reduce Your Sugar Intake
Sugary treats are delicious, but when you're snacking on them regularly, it creates acidity in your mouth. This is because bacteria use these sugars for energy and produce a weak acid as a by-product. This acid attacks to tooth enamel and will cause you to develop cavities over time. If you're going to have a sweet snack, it is best to include it as a part of a main meal.
Stay Hydrated
Many people don't drink enough water. Staying hydrated is important for every part of your body to function, including your mouth. Without enough water, your body won't be able to produce enough saliva to maintain optimal oral health. Saliva is a protective fluid that helps to neutralize harmful acids and wash away food particles and bacteria.
Wear a Mouthguard
Staying active is great, but dental injuries are not. If you're playing a contact sport or another sport where you could possibly take a blow to the mouth, it's a good idea to wear a mouthguard. Not only can a knocked-out or cracked tooth be painful, but it can also be expensive to fix. Ask your dentist about custom-made mouthguards to keep your smile safe.
See Your Dentist
Even if you are an excellent brusher and flosser, there are still going to be areas that you can't quite reach. In addition to having plaque and tartar buildups removed during your cleaning, your dentist will check for any issues so they can be treated before you end up with a dental emergency on your hands. For instance, if you have a cavity treated now, you can avoid the need for a root canal or extraction in the future.
No one wants to experience a dental emergency, but by using these tips, you can greatly reduce your chances of needing emergency care.
About the Practice
At Eco Dental, you have two experienced dentists providing quality care to patients in Sugar Land, TX. Dr. Danny Nguyen earned his Doctor of Dental Surgery from the UT Health Science Center of Houston and has been working in the field for more than 20 years. Dr. Cindy Hua earned her dental degree at Nova Southeastern University as has completed additional training in sedation dentistry. For more tips on maintaining a healthy smile or to schedule an appointment, visit their website or call (281) 491-9494.
Comments Off

on 5 Tips to Prevent Dental Emergencies
No Comments
No comments yet.
RSS feed for comments on this post.
Sorry, the comment form is closed at this time.