June 10, 2021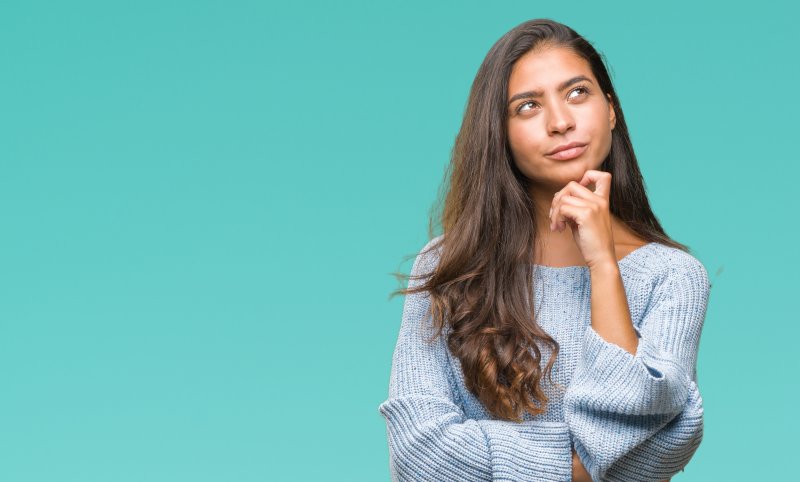 Did you know that roughly 90% of Americans have had at least one cavity by their 21st birthday? If this statistic sounds all too familiar, then you're acquainted with restorative dentistry. However, if your treatment was completed more than a decade ago, it's likely that amalgam was used to restore the function of your smile. Today, tooth-colored alternatives are used, but they have other benefits than just flawlessly rebuilding a damaged tooth. With this in mind, keep reading for the answer to the popular question, "Should I replace my metal fillings?"
So, Should I Replace My Metal Fillings?
In short, the answer is yes. Although your original metal filling may still be intact, switching to a tooth-colored alternative can benefit the look of your smile as well as your overall health. In fact, a study published in 2016 found that patients with more than eight amalgam fillings could be at risk for increased levels of mercury in their blood. Additionally, metal restorations expand and contract when exposed to hot and cold, which can cause discomfort when you drink your morning coffee or indulge in a nighttime scoop of ice cream. Therefore, it's a good idea to talk to your dentist about making the switch to tooth-colored fillings instead.
4 Benefits of Tooth-Colored Restorations
As mentioned above, tooth-colored restorations come with a number of benefits. In addition to being mercury-free, a few of the most common reasons they are preferred by dentists and patients alike are:
Customization – The high-quality material used comes in a variety of lifelike shades, ensuring you can get the restorative treatment you need without calling attention to it.
Durability – Today's restorations can last for 10+ years with proper care.
Allergy-friendly – If you are allergic to metal dental materials, tooth-colored restorations can safely restore the look and function of your smile.
Conservation – Compared to metal fillings, tooth-colored alternatives preserve more of your natural tooth's structure.
Why You Should Schedule a Dental Appointment
When it comes to your oral health, your dentist is your greatest ally. Depending on how old your filling is, your lifestyle habits, and your smile goals, they can help you determine if switching from amalgam to tooth-colored fillings is the best choice for you. From there, they can walk you through the process, schedule the necessary appointments, and help you take the next step toward the beautiful, healthy smile you desire.
About the Practice
At Eco Dental, every member of our team is united behind our mission to provide exceptional preventive, restorative, and cosmetic dentistry. If you currently have amalgam fillings, you'll be happy to know we provide flawless, durable, lifelike alternatives. Plus, our two convenient locations and flexible appointment options ensure you won't have to miss work or school in the process! To learn more about replacing fillings or to schedule an appointment, don't hesitate to visit our website or give us a call at 281-491-9494.
Comments Off

on You Asked, We Answered: Should I Replace My Metal Fillings?
No Comments
No comments yet.
RSS feed for comments on this post.
Sorry, the comment form is closed at this time.