October 8, 2021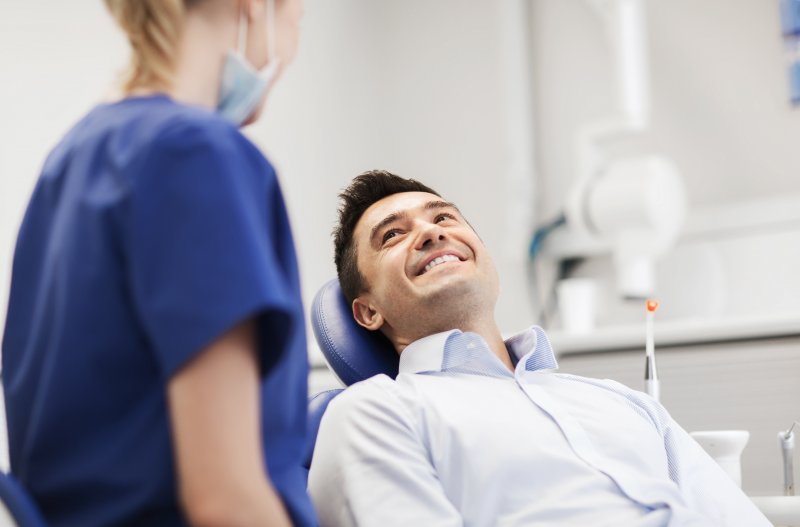 If you're unhappy with how your smile looks, you may be considering a visit to your cosmetic dentist. Whether you have noticeable tooth stains, crooked teeth, or a gummy smile, there are a number of cosmetic dental treatments that can correct imperfections and give you a grin you'll be dying to show off. Even so, some patients are hesitant about undergoing a cosmetic dental procedure for fear that it might be painful. Read on to learn about what you can expect from cosmetic treatments in Sugar Land.
Does Cosmetic Dentistry Hurt?
Due to advancements in the dental health field over the years, your cosmetic dentist can improve your smile virtually pain-free. Some of the things that make this possible include:
Sedation dentistry -This can help patients with dental anxiety as well as those worried about experiencing pain or discomfort. Additionally, both nitrous oxide and oral conscious sedation can make treatment more comfortable for those with sensitive teeth or gag reflexes, those who feel uncomfortable sitting in the examination chair for an extended period of time, and those who don't respond well to local anesthetics.
Modern dental techniques and technology – Through the use of advanced technology, dentists can administer highly precise, minimally invasive, custom treatments that ensure you're as comfortable as possible.
What to Expect from Cosmetic Treatment
Though you shouldn't feel any pain during your cosmetic procedure, some treatments may have an adjustment period. Here's what you can expect and some tips to help you manage discomfort:
Teeth Whitening – Store-bought whiteners are infamous for causing sensitivity, but professional ones are designed to minimize discomfort. If you experience sensitivity afterwards, it should pass in a day or so.
Porcelain Veneers – A thin layer of tooth enamel is removed to place the veneers. It's normal to feel some slight soreness or sensitivity in the tooth for a few days. Over-the-counter pain relievers can help ease the discomfort.
Invisalign – Invisalign doesn't have poking wires or brackets like traditional braces, but it's normal to feel some soreness when you first put on a new set of aligners. To make it more comfortable, use an ice pack, eat or drink cold things, and consider putting the next set of aligners right before bed.
Gum Recontouring – Also called crown lengthening, this removes extra gum tissue causing teeth to look shorter than normal. Take over-the-counter pain relievers to ease any soreness.
Botox – This treatment can eliminate facial wrinkles to make patients look younger. There may be a slight stinging at the injection site, but this can be reduced by using an ice pack or topical cream.
Direct Bonding – This can be used to fix tooth chips or cracks or to close small gaps between teeth. The procedure is completely painless, so you shouldn't have any lingering soreness. However, since bonding material isn't as strong as your natural tooth enamel, it's more prone to chipping.
With sedation and modern technology, it's never been more comfortable to improve your teeth. Speak with your cosmetic dentist today to learn how to get the beautiful smile you've always wanted.
About the Author
With offices in both Sugar Land and Pearland, quality oral health care with Eco Dental is always within reach. If you are interested in cosmetic dentistry but worried that it may cause pain, their friendly team can help walk you through the process to ease your concerns. If you have questions about how to improve your smile, visit their website or call their Pearland office at (713) 436-5655 or their Sugar Land office at (281) 491-9494.
Comments Off

on Does Cosmetic Dentistry Hurt? What You Need to Know
No Comments
No comments yet.
RSS feed for comments on this post.
Sorry, the comment form is closed at this time.